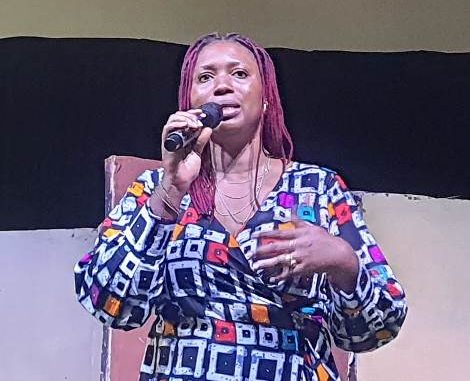 A call has gone to the National and state Houses of Assembly to formulate laws to strengthen and encourage non-governmental Organisations rendering services of rehabilitating the vulnerable in the society.
The lawmaker representing Akinyẹle state constituency II in the Oyo State House of Assembly, Hon. Ayo Fatokun made the call at the 5th Anniversary ceremony of Hope for Second Chance Foundation (HOSEC) held at Wole Soyinka Art Theatre, University of Ibadan on Thursday.
Hon. Fatokun who was the Chairman of the occasion at the event noted that non-governmental Organisations and foundations serve as collaborators to complement government's efforts towards enhancing meaningful living of the vulnerable in Nigeria.
He said that this calls for the need to enact a law that would guide their activities for effective service delivery.
"Government has little resources and that is why we need non-governmental organisations and foundations like this to cover up these lapses to ensure that our children grow in a virile society of our dreams.
"We can formulate laws from the House of Assembly to ensure that things are in place to support the activities of foundations to achieve greater results in the services they render to the society."
Hon. Fatokun who submitted that it was a herculean task to run a foundation such as HOSEC due to lack of funds to canvass support for NGOs and foundations to enable them realise their lofty intentions in Nigeria.
"We all have good intentions to achieve greater results; however, without the financial support from well-meaning Nigerians, from family and friends, we can't really do much with the foundation. I think the greatest challenge foundations face is financing, funding being able to access funds to get their projects executed
Earlier in an address, Founder and Executive Director, HOSEC, Ibukunoluwa Otesile, described the five years journey of rehabilitating the vulnerable children and women who are victims of domestic violence and drug abuse in the society as an emotionally draining and rewarding job.
Otesile, however, called for collaborative efforts from stakeholders to ensure total and complete rehabilitation of victims of abuse in Nigeria, saying that child protection is everybody's business.
"It's been a long five years, there have been times that I have asked myself maybe I should give this up and get a job and it's a thankless job, it's an emotionally draining job especially when you see vulnerable children and you really can't help so it's been quite tough. At the same time it's been rewarding when you see children that you have helped, that are able to live normal life after experiencing one form of abuse or the other, if you see those children doing well, you feel relieved.
"There's a lot more we need to do. There's not enough sincerity on the part of the stakeholders to end all these forms of violence. Because when you don't back up words that you say with actions, I dare to say it today that we still do not have enough homes that can rehabilitate our children that are on the street and as long as we do not have that sorted we can't achieve remarkable success."
Highpoint of the event was the staging of a play, Cost of Silence, written by the founder of HOSEC, Ibukunoluwa Otesile to illustrate the agony and emotional trauma associated with domestic violence, woman battery and drug abuse.
HOSEC foundation humanitarian impact award was also conferred on distinguished Nigerians including, a multi talented journalist, Mosope Kehinde, ace gospel singer, Evangelist Toun Soetan and former Commissioner of Police  and Special Adviser to Governor Seyi Makinde of Oyo State on Security Matters, Mr. Fatai Owoseni.